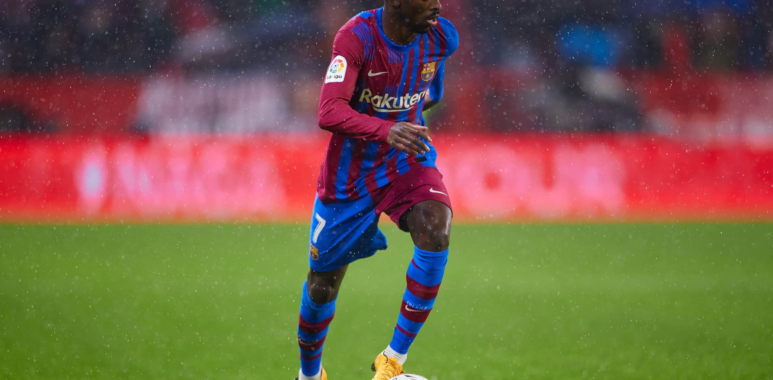 Barcelona strike contract agreement with Ousmane Dembele
A major update on the future of free agent Ousmane Dembele has been forthcoming in the media on Saturday evening.
Speculation surrounding the future of wide-man Dembele has of course been rampant for some time now.
This comes with the Frenchman, amid what, all told, has proven a frankly underwhelming stint at the Camp Nou, having seen the terms of his previous deal officially come to a close last week.
Initially, it was viewed as something of a foregone conclusion that Dembele, in turn, would go on to find pastures new, having failed time and time again to prove his ability to maintain fitness to the powers that be at Barcelona.
The latter months of this past season, though, saw the situation dramatically altered.
This came as the 25-year-old provided all associated with the Blaugrana with a timely reminder of his creative talents, en route to a Spanish top-flight leading 13 assists, in just 21 appearances.
Reports, in turn, have long begun to spread that the Catalans have changed their tune when it comes to Dembele's future, hopeful of tying the explosive winger down for the prime years of his career.
And now, as alluded to above, an altogether telling fresh insight into the situation has been provided.
The deal in question will see Barca tie their enigmatic winger down through the summer of 2024.
It now remains to be seen whether or not the development has any effect on the ongoing efforts of Joan Laporta and co. to lure Leeds United star Raphinha to Catalunya.