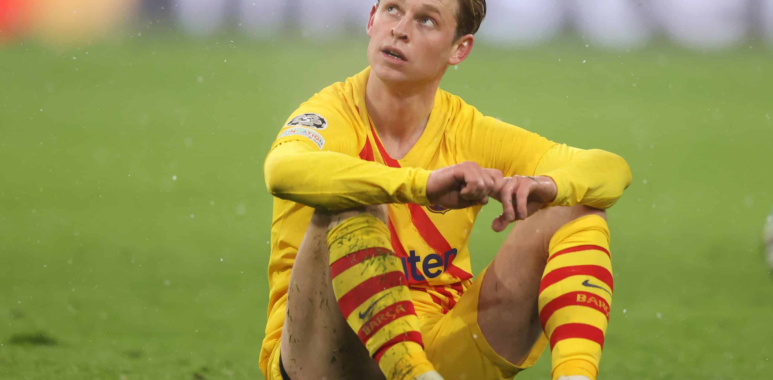 Revealed: £17m issue is holding up Frenkie de Jong's Manchester United move
Frenkie de Jong's Manchester United move is being held up over an issue of wage deferrals, which sees De Jong owed £17m by the Catalan club should he depart this summer.
Despite Barcelona President Joan Laporta revealing on Wednesday that "Frenkie de Jong is Barcelona player – we don't want to sell him unless we have no other choice", it is thought that Manchester United have nonetheless agreed a deal to take the Dutchman to Old Trafford this summer, for a fee in 85m euros (65m fixed plus 20m in add-ons).
'De Jong joined Barcelona from Ajax on a five-year contract in 2019 on a fixed annual salary worth £12m but he agreed to reduce his salary by £9.4m in 2020/21 and by £4.3m last season meaning he is owed £13.7m in basic wages', they report.
'He is also believed to be owed another £3.4m in waived bonuses for playing in at least 60 per cent of Barcelona's matches over the previous two seasons', the report adds.
Meanwhile, the futures of Manchester United targets Lisandro Martinez and Antony are both unclear, with Ajax holding out for big fees for the pair.
The Red Devils have submitted a £51m bid for Antony, but they remain around £20m below the valuation placed on his head by Erik ten Hag's former side.
It also remains uncertain where Martinez will end up amid a transfer tug-of-war between the Red Devils and Arsenal. United hope that the ties with Ten Hag may move the player in their direction, but Arsenal are currently the highest bidders and could deal them a transfer blow before the beginning of next season.