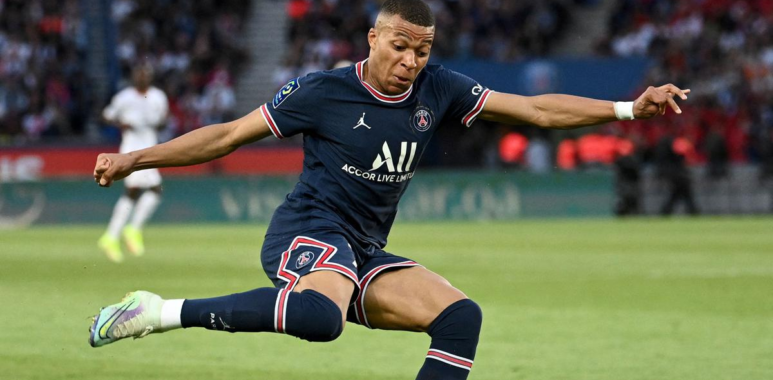 Kylian Mbappe Ignored By England Player
England player Henderson was seen ignoring Kylian Mbappe. In the footage released, one could see Mbappe extending a hand to Walker in front of Jordan Henderson, but neither of them paid heed to him. Mbappe did not take it seriously and was seen laughing at the moment.
This incident took place in the tunnel much before the Quarterfinals clash of France vs. England in FIFA World Cup 2022. While both Walker and Henderson did not respond to him, it was unclear whether they noticed Mbappe or were ignoring them. It should also be noted France had the last laugh while England lost to them.
Kylian Mbappe also left a love emoji on the post of Manchester United player Marcus Rashford. The post read, " Thank you for the unconditional support we have received throughout the tournament; it hasn't gone unnoticed".
Rashford responded to Mbappe by wishing him good luck for the rest of the tournament. Meanwhile, Erik ten Hag lauded Marcus Rashford for his performance and compared him to Kylian Mbappe.
Aurelien Tchouameni kept France's lead in the first half by scoring the first goal. England could equalize it once Kane hit the second goal in the initial second half. England dominated the game in the second half, at least for long stretches.
Also, Harry Kane missed a late penalty, which was one of the crucial reasons for the loss in the quarter-finals. France won the quarter-finals and has now set up a semi-final clash with Morocco in FIFA World Cup 2022.
The England players could contain the PSG player, but that did not turn out to be an advantage for them. Kylian Mbappe's ecstatic reaction towards the penalty miss by Harry Kane was captured on camera, and it soon became viral.
The forward posted three emojis, using the crown, high five, and goat emoji to convey his feelings, suggesting Ronaldo is the greatest ever in Ronaldo's post.
The post Kylian Mbappe Ignored By England Player appeared first on The12thMan.