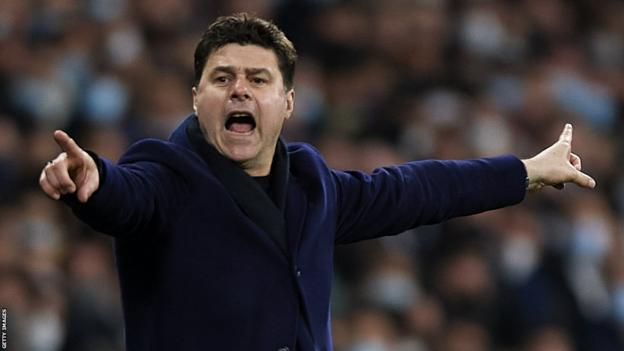 Chelsea Closing In On Appointing Mauricio Pochettino as Their New Permanent Manager
Chelsea are closing in on appointing Mauricio Pochettino as the permanent successor to Graham Potter, according to a report in The Guardian.
Chelsea sacked Graham Potter earlier this month, and the Blues have since been searching for a new permanent manager. Frank Lampard was appointed as an interim manager for the remainder of the season while Chelsea continued their search for a permanent successor to Graham Potter.
Mauricio Pochettino is unemployed since parting ways with Paris Saint-Germain in the summer of 2022.
However, the report also states that the deal has not been done and that Chelsea have other candidates in mind in case talks with Mauricio Pochettino collapse. Chelsea have also not offered Pochettino the job yet. But the Argentine has held a series of positive talks with Chelsea's owners.
However, it is unclear at this stage whether Mauricio Pochettino would start as Chelsea manager immediately or after the end of the 22/23 season if the deal to become the next manager of the Blues is struck.
Meanwhile, Chelsea's 22/23 campaign is all but over. Chelsea will end the season without silverware and the club looks likely to finish outside the top six in the Premier League this season.
Chelsea currently languish at 11th in the Premier League points table with 39 points from 30 matches. They are 20 points behind fourth-placed Manchester United and trail sixth-placed Aston Villa by 12 points.
Chelsea will now be aiming to win as many games as possible and end their 22/23 campaign on a high note. The Stamford Bridge outfit will square off with Brentford in their next game in the Premier League. The match kicks off at 12:15 am Indian Standard Time on April 27.
The post Chelsea Closing In On Appointing Mauricio Pochettino as Their New Permanent Manager appeared first on The12thMan.